Create new user on Active Directory domain
Last updated on: 2019-12-12
Authored by: Chad Sterling
This article explains how to use a ticket template to add a new Active Directory user.
Create a ticket in the MyRackspace portal
Log in to the MyRackspace portal with your username and password.

In the top navigation bar, choose Select a Product > Dedicated Hosting.

Select Tickets > Create Ticket. The Create New Ticket page displays.

Select the Subject field.

From the dropdown menu, Select Create New User on Active Directory Domain.

Specify a username for the account you want to create.

After the request has been completed, a secure password is automatically generated for this user and provided in the ticket. You can change this password later if desired.

Specify a domain for the user.

Use the Give this user Administrative or sudo permissions checkbox to grant the user administrative or sudo permissions. This automatically adds the user to Domain Administrator groups.

Use the Additional Instructions box to provide additional information such as user details or group membership permissions.

Select Create Ticket.

After the ticket is created, you are redirected to your ticket list in the MyRackspace Portal. It typically takes a few minutes for the ticket creation process to complete.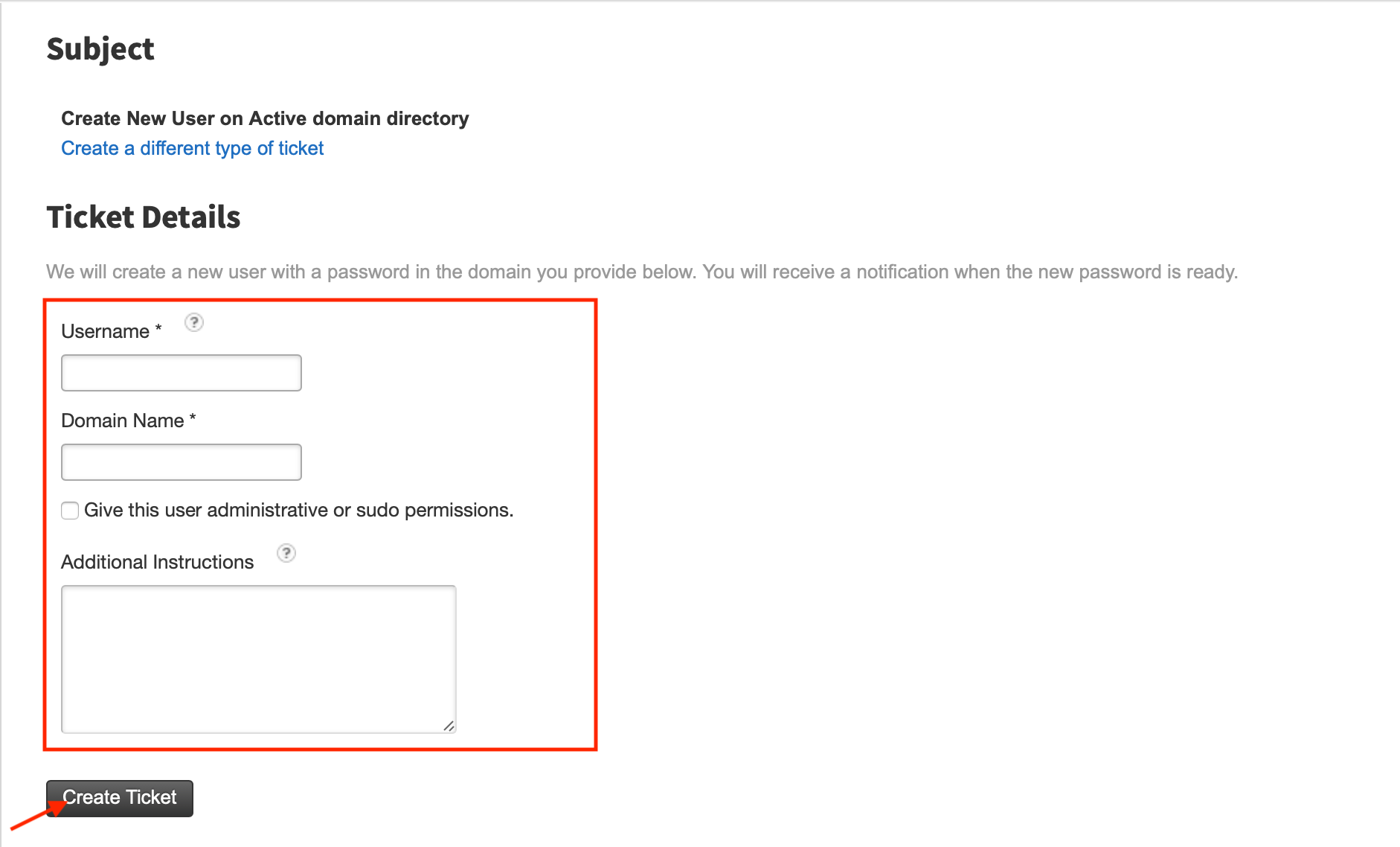 ©2020 Rackspace US, Inc.
Except where otherwise noted, content on this site is licensed under a Creative Commons Attribution-NonCommercial-NoDerivs 3.0 Unported License