Recover a deleted Rackspace Email mailbox
Last updated on: 2015-02-11
Authored by: Ian Avery
This article explains how to recover a Rackspace Email mailbox that was deleted with the last 14 days.
To recover a Rackspace Email mailbox, create a new mailbox using the same username as the recently deleted mailbox. You'll be prompted with the option to restore the mailbox from the backup stored on our system.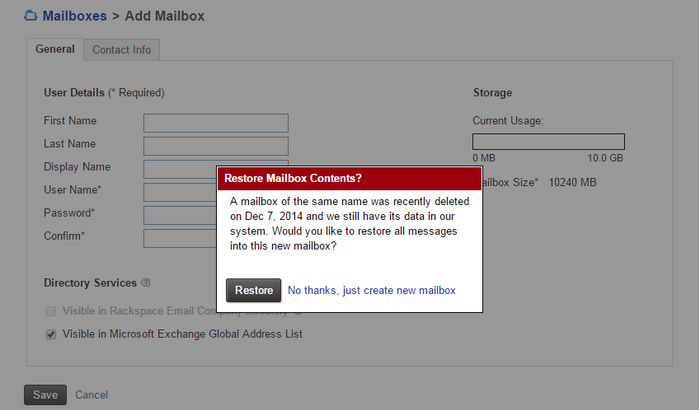 To restore all messages to the new mailbox, click Restore.
To create the mailbox without restoring any messages, click No thanks, just create new mailbox.
©2018 Rackspace US, Inc.
Except where otherwise noted, content on this site is licensed under a Creative Commons Attribution-NonCommercial-NoDerivs 3.0 Unported License