Managing Your Server
Last updated on: 2016-01-04
Authored by: Rackspace Support
Previous section
Once you have learned how to Create a new Cloud Server, you may use several of our tools that allow control over your server.
To access these tools, begin by clicking on the hyperlinked name of your server under the Cloud Servers section to take you to the Cloud Servers Overview screen. All of the administrative tools for Cloud Servers are located in the Overview tab of your Cloud Server Detail screen.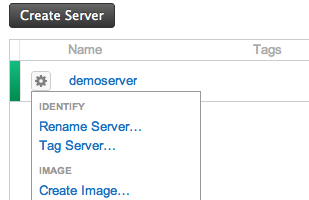 Next section
©2018 Rackspace US, Inc.
Except where otherwise noted, content on this site is licensed under a Creative Commons Attribution-NonCommercial-NoDerivs 3.0 Unported License